About Steven S. Wildman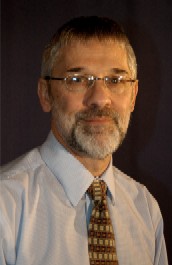 Steven S. Wildman currently holds positions as a Senior Fellow with the Silicon Flatirons Center and as a Visiting Scholar with the Interdisciplinary Telecommunications Program, both at the University of Colorado, Boulder. He is also a Senior Fellow with the Quello Center at Michigan State University, where he also holds the title of Professor & J.H. Quello Chair of Telecommunication Studies Emeritus.
Prior academic positions include: J.H. Quello Chair of Telecommunication Studies and Director of the Quello Center for Telecommunications Management and Law at Michigan State University; Wee Kim Wee Professor of Communication, Nanyang Technological University, Singapore (while on MSU sabbatical); Associate Professor of Communication Studies and Director for the Program in Telecommunications Science, Management & Policy at Northwestern University; and Assistant Professor of Economics at UCLA.
Non-academic positions include: Chief Economist for the U.S. Federal Communications Commission during 2013 (while on leave from Michigan State University); Senior Economist with Economists Incorporated.
Dr. Wildman holds a PhD in economics from Stanford University and a BA in economics from Wabash College.  He is well known for his research and publications on economics and policy for communication industries, which include eight co-authored or co-edited books and numerous journal articles, chapters in edited books, and publications in refereed conference proceedings. He has served as a consultant and has provided expert testimony and reports for corporations, trade associations and government agencies.